Proofs!
.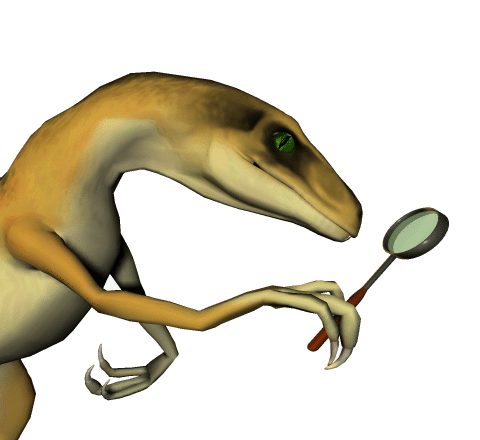 THE DIFFERENCE BETWEEN THE GRAVITATIONAL HYPOTHESIS AND THE OTHER ASSUMPTIONS IS THAT THROUGH A CHANGE OF GRAVITY, THE FATE OF ALL BEINGS SENTENCED TO DEATH: DINOSAURS, BIG MARINE REPTILES, PTERANODONS ETC... IS SEALED! THE METEORITE OR VOLCANOES HYPOTHESIS ALLOWS ANY ANIMAL TO FIND REFUGE IN A PROTECTED PLACE.
No winter, provoked by ashes sent in the sky after an explosion has never killed the dinosaurs. Simply because there did exist dinosaurs in polar countries adapted to a cold climate!
LOTS OF ANIMALS WHO WERE ALIVE 65 MILLIONS YEARS AGO, BIG DINOSAURS AND PTEROSAURES FOR INSTANCE, COULD EXIST ONLY BECAUSE GRAVITY WAS LIGHTER THAN TODAY. IT LOOKS LIKE A PROOF, DOESN'T IT?
Why was Gravity weaker during the Age of Dinosaurs:

The crushing seismosaur's weight:
The impossible position of diplodocus:
How regulate diplodocus' temperature?
A big bones' problem!
---
But what does mean the giant caliber of pteranodons? These little animals were more than 15 meters ( 50 feet ) large! According to today's physicians works an animal heavier than 22 kg is unable to fly
The animal was unable to exist except if he was made of paper, light paper!
Adrian Desmond, in his book "The hot blooded dinosaurs" ( p306 of the french edition of 1993 ) explains that pterosaurs' wingspread was 7 meters.
To beat its wings, the animal needed long legs, like stilts! The problem is that its musculature wasn't adapted to such a situation...except if gravity was lighter than today, we say!
That's why there was less air near the ground than today. To fly, the animal needed huge wings to get a sufficient lift; his weight was light in spite of its size because of the low gravity.
The problem is solved, simple! Isn't it?
Q.E.D. once again!
Back to the top of the page
---
Why dinosaurs were able to be so great, to be giant. Ther wasn't enough feed for warm-blooded dinosaurs.
How dinosaurs were able to breath? The air was lighter than today, so they needed great lungs.
That's why they became so great, they neede oxygen!
In the same time, mammals replaced the oxygen by their warm-blood instead of becoming giant..
Giant reptiles, with a gravity like today cannot exist. That's why scientists imagined other solutions like warm blooded
dinosaurs, dinosaurs close to mammals. It is a mistake, forgetting that dinosaurs were primitive animals! They appeared
long before mammals! They were big reptiles, only big reptiles, ( may be expect "late dinosaurs" )! The first idea was a good one. To allow these animals to be alive, we musn't change the animals, we must change their environment!
No, the big reptile was not an agile warm-blooded animal!
---
The crushing seismosaur's weight:
The first problem is the giant size of some dinosaurs, especially a few sauropods like the diplodocus or the seismosaur. Under today's gravity, these dinosaurs shouldn't be able to bear their own weight.
1 - A little seismosaur was supposed to weigh 30 tons. His muscles were unable to bear such a weight, let's see why:
All vertebrates are made in the same way. They have two or four paws with muscles around to bear the body ( insects, for instance, are made differently, they have no skeleton. They have shells instead of it, and...six paws ).
And all muscles are made of the same fibers. Never mind the size of the animal: lizard, mouse, rhinoceros or elephant! For a quadruped, there does exist a maximum weight bearable by such muscles. Holden has estimated it : nearly 10 tons ( exactly 9.5 t )! It is what we can observe: the biggest land animals living today: elephants, generally don't weigh more than 7 tons.
Such muscles are definitely unable to bear a 30 tons animal.
2 - Not only dinosaurs' weights were too high, but their organs' weight too!
A sauropod's heart had to weigh 400kg to be able to bring the blood up to the head, 8 meters higher.
Such a heart should have torn the "fabric" of the dinosaur's body and his bones too. But, probably such a heart should have been simply unable to exist.
3 - Without speaking about their hypertension!
The aforesaid sauropod should have had a blood pressure 4 times higher than that of today's mammals, with a high probability of infarction each day!
---
The impossible position of diplodocus:
As soon as we discovered diplodocus, we understood it was a problem for him to walk!
So...
First we put it, in the water! All along his life! Ridiculous.
And we imagined a warm-blooded animal! Impossible, just imagine the quantity of feed a warm-blooded diplodocus should need! And we imagined it, stood on his back paws, like a little mouse. Why not with two wings?
No, diplodocus was a quadruped animal walking on a normal ground only because the gravitation was lighter than today.

---
How regulate diplodocus' temperature?
The more an animal is heavy, the more it's difficult to it to get colder.
It's because the more an animal is big and heavy, the more its volume is important compared with its skin-surface.
Let us double the size of an animal, the size of its skin will be quadrupled ( 2*2) but its volume will be eight times more important than before ( 2*2*2 ). But an animal regulates its temperature with its skin!
Due to that, seven, and more than seven tons land animals have difficulties to regulate their temperature ( animal living in water don't have
such difficulties because water, contrary to air, is a very good conductor of warmth ).
Nature has provided a solution to the elephant! Blood circulate through its huge ears. Moving them, the animal cools its blood and so cools itself!
But diplodocus, seimosaurus and brontosaurus had no such device to cool themselves!
So, how did they do?
We can't get any answer without the Gravitational Hypothesis!
During the Age of Dinosaurs, the gravity was weaker than today. So the blood was lighter and circulated more easily! It was more more frequently close to the skin and so able to get cooler.
Back to the top of the page
---
Why will the gravitational hypothesis make old bones!
One of our readers, Gilles Peyret, tells us "The Elephas Antiquus' bone measured 90 cm (length) * 15-18 cm ( "diameter" ), pretty bone? isn't it?. The Mammuthus Meridionalis' bone had the same length but only 8 to 10 cm for its diameter!
The diplodocus' humerus measured more than 3 meters (length ) and was no more thick than Mammuthus Maeridionalis' bone!
Diplodocus' weight was nearly, according to official thesis, 25 to 3à tons; the big mammuth had only 6-7 tons!
So diplodocus was four times heavier than Mammuthus without having sturdier bones! "
That's simply mean that if the gravity during the Age of dinosaurs the same than today, diplodocus would die...instantly!
So that means that gravity, when diplodocus was alive was lighter than today!
Quod Errat Demonstrandum!
This is a proof!
Back to the top of the page
---